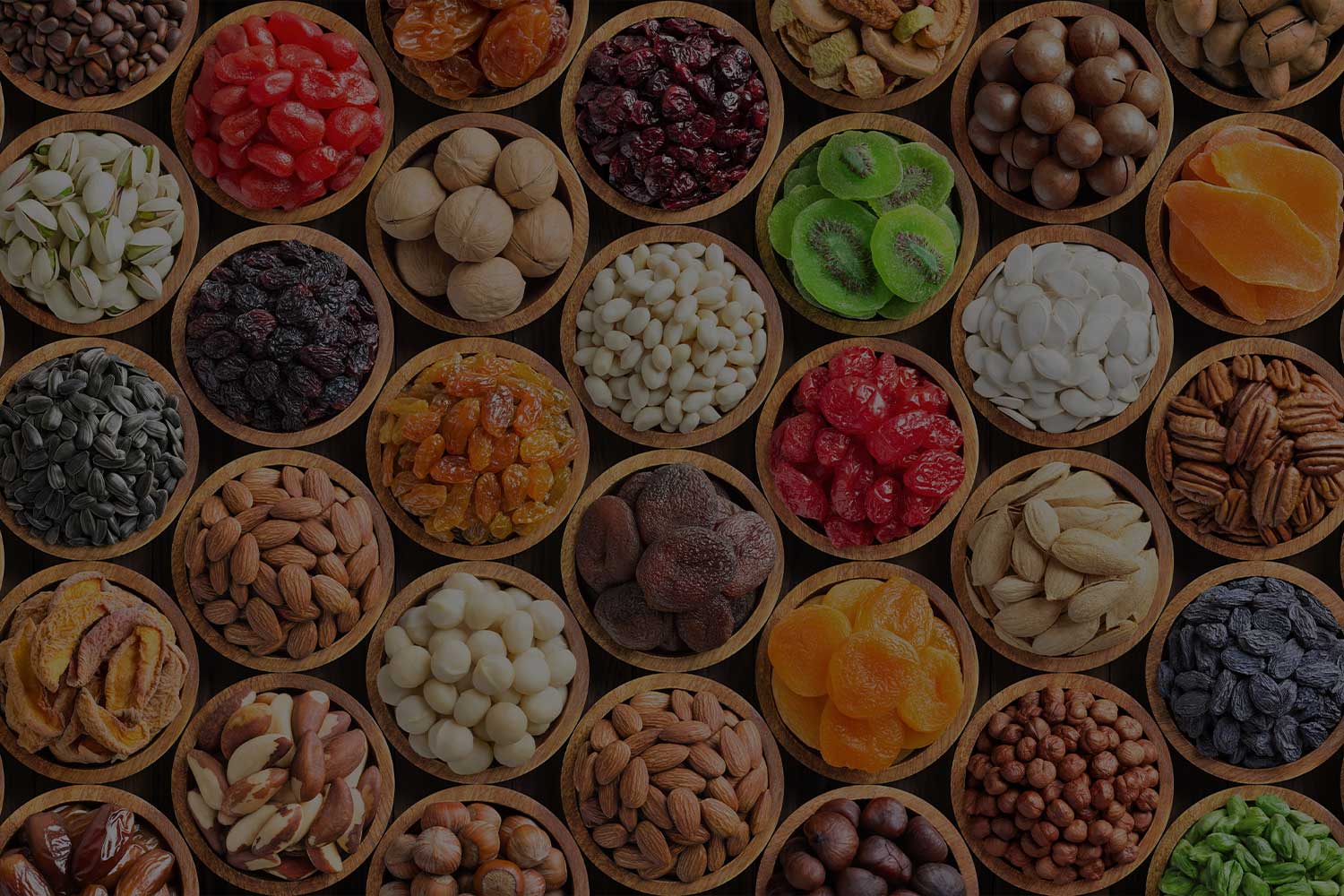 Welcome To Kourosh Dried Fruits
Kourosh Dried Fruits and Legumes Industry, a subsidiary to Golrang Industrial Group, one of the biggest holding companies in Iran, with years of experience in production and supplying food and agricultural products started operation in 2016 as a producer, supplier, and exporter/importer of dried fruit, nuts, and pulses.
We started supplying legumes, nuts, and dried fruits of the domestic market with 5 brands: Azoogheh, Famila, Madlin, Hamkhan, and V.Nut which are distributed in our 'Ofogh Kourosh chain stores' with more than 3000 branches, hyperfamili chain stores, and Okala in Iran.
Achieving success in the domestic market and becoming a leader in supplying high-quality products with competitive prices in less than two years, the company decided to participate in international markets for the export of Iranian high-quality nuts and dried fruits in 2018. By launching a separate production line and packaging with the international food quality and safety standards (HACCP, ISO22000), the 'Suntin' brand was innovated and added to the company's product family.
Having been involved in the retail and wholesale sectors ourselves, we fully understand our both international and domestic customers' concerns for quality, price, and timely delivery and have developed an expansive network of farmers, processors, and warehouses throughout our product assortment supply chain to meet these concerns head-on.